A Look into Our Pastry Case
Cannoli – Puff pastry horn shells filled with crema pasticcera (custard) or chocolate.
Cream Puffs – Filled with cream or chocolate cream.
Diplomatica – Slices of our most popular cake.
Torta di cioccolato – Slices of chocolate and espresso cake.
Strudel (Seasonal) – A classic Austrian recipe for the fall and winter.
Pastriera Napoletana – A light and delicate treat of Ricotta cheese and citrus peel in a mouthwatering pastry.
Caramel Walnut Tart (Seasonal)– Pasta frolla (our shortbread dough) filled with a chewy caramel and walnut filling and topped with a nutty chocolate ganache.
Cinnamon Bread – A Gelatiamo customer favorite, this not too sweet moist bread is the perfect treat for a mid-morning break. Available by the slice or as a full loaf.
Fruit Tart (Seasonal) – Our version of a classic. Light and crisp puff pastry shells are filled with classic crema pasticcera (custard) and loaded with fresh seasonal fruit.
Chocolate Grand Marnier Tart (Seasonal) – A rich and delightful dessert featuring, chopped hazelnut, chocolate, orange zest, and a little Grand Marnier liqueur.
Tiramisú Cup (Seasonal) – Just like the cake, this traditional Italian dessert will take you straight to Italy!
Baci di Dama – Also called "Ladies Kisses," a delicious almond cookie with a chocolate hazelnut heart.
Occhi di Bue – Literally translated as "bull's eye," this pasta frolla (shortbread) cookie is filled with either strawberry, chocolate hazelnut, or apricot jam.
Coconut Macaroons – Original or chocolate dipped!
Cantucci – The original biscotti, available plain, chocolate dipped, or with cranberry and white chocolate.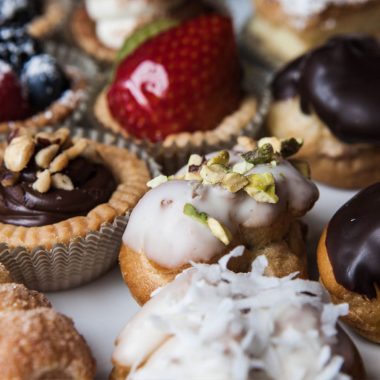 Miniature versions of cannoli, cream puffs, tiramisú, and tarts. (48-hour advance ordering required)
Visit our Catering Page >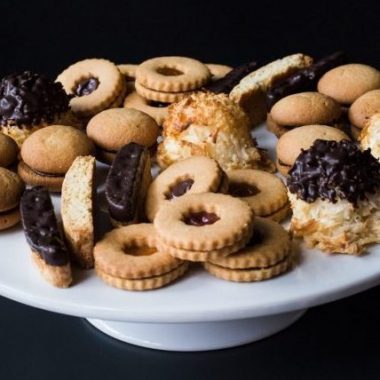 A tasty variety of traditional Italian biscotti (cookies) ideal for any event. (48-hour advance ordering required)
Visit our Catering Page >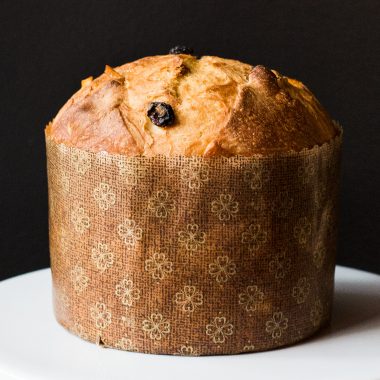 Special recipes or seasonal items, including Panettone during the holidays.
Find out more >