We are moving to a new production facility in the Sodo Area of Seattle! This means we need more great people like you! The role is about more than just production, but an opportunity to become involved in many aspects of our business such as:
-Gelato Production
-Pastry Production
-Product Packaging for our Wholesale Division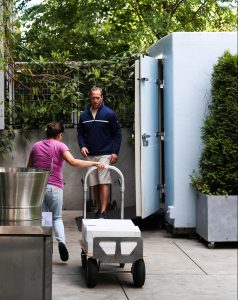 -Delivering to and serving our Wholesale Customers
The right person will be well rounded and love multi-tasking and taking on new challenges, work diligently to ensure all food safety guidelines are followed, and embrace our passion for producing the very best!
Minimum Requirements:
-Possesses or be able to obtain a food handler's permit
-Lift up to 50lbs
-Comfortable working up to 8 hours standing
-Self Motivated and Driven
-Must have a clean driving record
**Although some level of experience would be great, it is not necessary. We would love to train the right individual.
If you are interested in applying for this position, submit your resume and a cover letter to Jobs@gelatiamo.com.
Gelatiamo is an Equal Opportunity Employer.