You can't miss the fiery color of our blood orange sorbet or the pale pink color of our ruby red grapefruit sorbet. Beautiful and refreshing, these vegan recipes are customer and staff favorites and can brighten (with their all natural colors and flavors) even the darkest of winter days. The colder months offer a more limited selection of fresh fruits but we do our best to highlight what is in season and this is the time for these amazing citruses.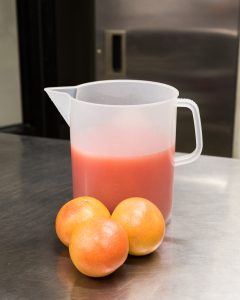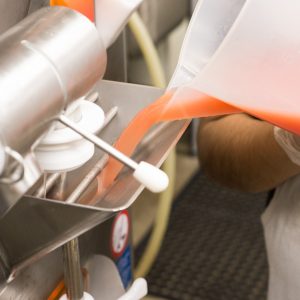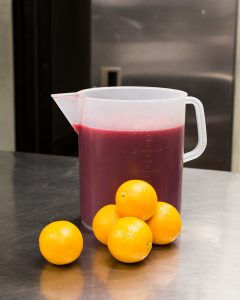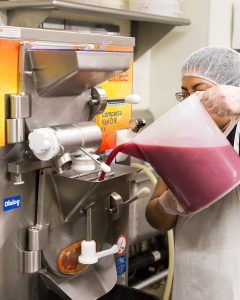 Both of these sorbets are classic Italian flavors, particularly the blood orange (sanguinella).  Blood oranges are grown extensively in Sicily in the provinces of Catania, Enna, and Siracusa. Blood orange sorbet is truly an Italian flavor! Here at Gelatiamo, we have produced both grapefruit and blood orange recipes ever since we first opened in 1996. In the beginning it was very difficult to find blood oranges but since partnering many years ago with Frank's Quality Produce our supplies of California Blood Oranges and Texas Ruby Red Grapefruit are secured (thanks Frank!)!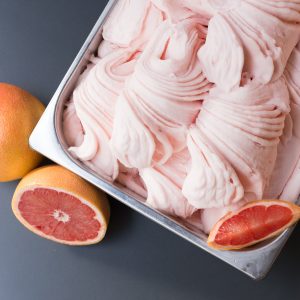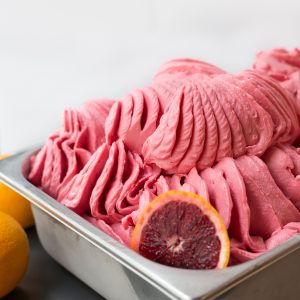 Creating these two sorbets isn't as easy as you might think. The acidic environment from the juices makes for challenging recipes, however, Maria has mastered these to perfection. In order to obtain full flavors we use large amounts of freshly squeezed fruit juice. Our grapefruit recipe calls for 50% fresh juice content and our blood orange recipe calls for 60% fresh juice content (that's about 40-50 oranges per pan!).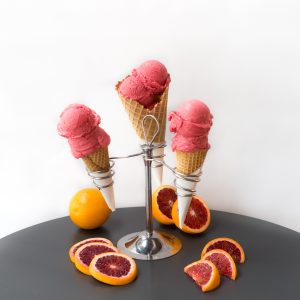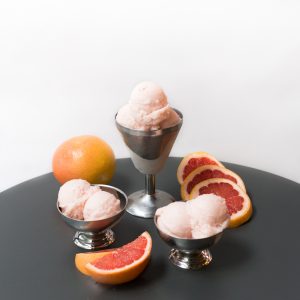 Because citrus fruits are their sweetest and are the best quality in the winter season, blood orange and grapefruit sorbets are only available for a limited time (especially the blood orange sorbet). Our grapefruit sorbet will be available until March, and will make another appearance in the summer months (because it's terrific and refreshing when the temperature rises!). Our blood orange, however, is only available until the end of February due to the very limited season. Both of these are mouthwatering and incredible flavors, so be sure to come by and try them before their gone!