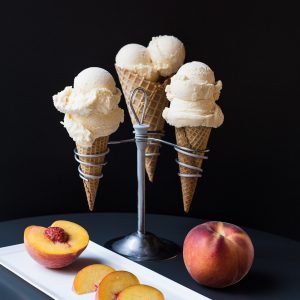 Here in Seattle, August is a month filled with warm weather, Seafair, sun and visions of vacation. Not unlike Gelatiamo founder Maria Coassin's country of origin, Italy, where summer and rest are celebrated with the public holiday of Ferragosto. One of the most popular holidays in Italy, Ferragosto is celebrated on August 15 when locals often leave the city in search of beaches, hills and countrysides. It's a day spent outside, in good company with plenty of food.
This year, Gelatiamo is bringing the celebration of Ferragosto to Seattle and, because this holiday is near and dear to our heart, we've created a Ferragosto special: Buy two pints of gelato and get one free, Friday, August 12 through Monday, August 15. We're also featuring a delicious gelato recipe perfect for the holiday celebration: Peaches Sorbet made with fresh peaches from local, organic and salmon-safe Tonnemaker Farm and Orchard.

THE ORIGIN OF FERRAGOSTO
The history of Ferragosto dates back to ancient Roman times. August as a time of holiday was always celebrated, first known as Consualia, named after Conso, the ancient Italian god of wheat. In 18 BC with the beginning of the Roman Empire, the holiday was renamed Feriae Augusti (meaning "Rest of Augustus") after emperor Augustus. The celebration was to reward citizens after a long and exhausting harvest season and lasted almost the entire month of August. The farm workers received tips from landlords for their hard work and even the animals received a day off and were decorated with flowers. The holiday was taken in by the Catholic Church which turned it into the celebration of the Assumption of Virgin Mary on August 15th.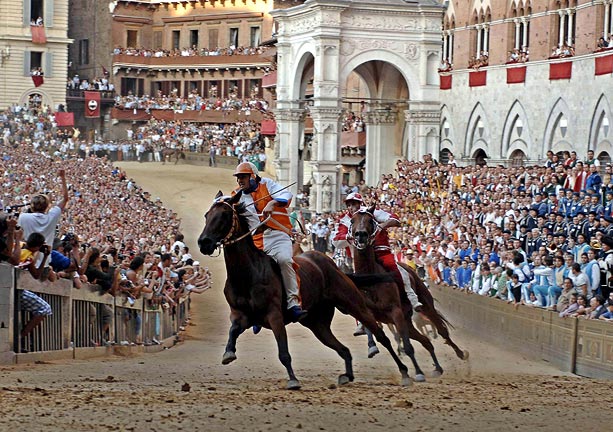 Still today, you can see ancient traditions of the Ferragosto festivities through different races and parades. Some of most famous being il Palio di Siena (horse race), and il Palio dell'Argentario (boat race). Even if you can't make these famous festivities, every region in Italy host a variety of festivals and celebrations throughout the month of August.
Here, at Gelatiamo, we invite you to celebrate Ferragosto with us. Pack a picnic, visit our store at Third and Union Streets to select your pints and then head to one of the many beautiful parks in Seattle.
---
We're celebrating the 20th anniversary of Gelatiamo! Founded by Maria Coassin in the heart of downtown Seattle, Gelatiamo is the art of perfect gelato and Italian pastries. Each of our recipes is skillfully developed by Maria following authentic Italian traditions, and inspired by her love of Seattle. Throughout this year we'll feature stories, people, partners and milestones that have been a significant part of our history. Come, enjoy gelato with us!