Graduation season is a popular time for us at Gelatiamo – with any celebration comes the need for a delicious and beautiful cake. Each of our cakes are crafted in the artisanal tradition of Maria's Italian heritage and made daily at our store on 3rd and Union Streets in Downtown Seattle. Discover three of our most popular cakes: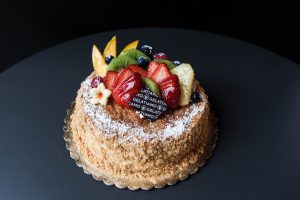 Diplomatica
The most traditional of Italian cakes, perfectly executed by our expert bakers. A layer of pan di spagna is lightly soaked in milk and rum, sandwiched between two layers of our traditional pastry cream and enclosed in a crisp puff pastry. Each is decorated with fresh fruit and whipping cream. Price: $27.50 to $80.00 (available as 6",8",10",12", and ½ sheet).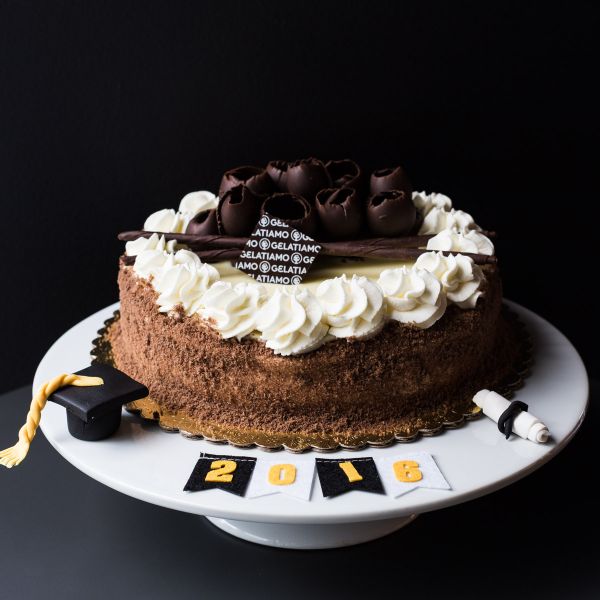 Bianco e Nero
A Gelatiamo original. Alternating layers of chocolate,
traditional (Italian sponge cake lightly soaked in milk and rum) and pastry cream (both chocolate and traditional) are used in the making of this wonderful cake. Beautifully decorated with chocolate and whipping cream. Price: $28.50 to $160.00 (available as 6",8",10",12",½ sheet and full sheet).
Gelato Cake
Our signature cake. Two flavors of Gelatiamo gelato and/or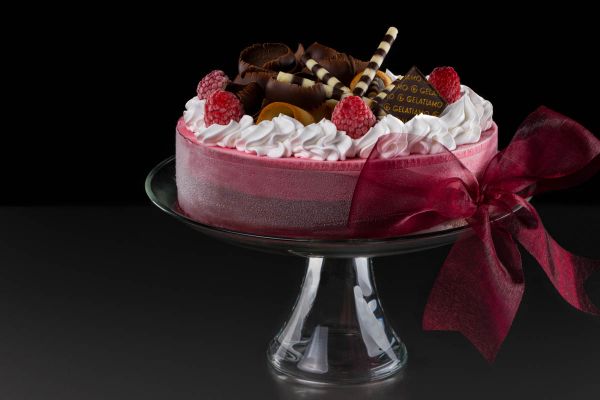 sorbet are layered atop a lightly soaked Marsala wine pan di spagna (Italian sponge cake). Each is beautifully decorated with Italian meringue and toppings selected to complement the flavors of the cake and finished with a decorative ribbon. Price: $6.25 to $90.00 (individual,6",8",9", and ½ sheet only).
Because we skillfully create each cake individually, all of our cakes require special ordering. Gelato cakes require a minimum of three (3) days notice. Our gelato flavors change often so please call our store for flavor selection on gelato cakes: 206.467.9563
---
This year marks the 20th anniversary of Gelatiamo serving perfectly crafted gelato and pastries in the heart of downtown Seattle. Founded by Maria Coassin, Gelatiamo's recipes are inspired by her love of Seattle and her family's 200-year heritage in baking. Using only thoughtfully-selected, natural ingredients, Gelatiamo's recipes are made each day in small batches. Throughout this year we'll feature stories, people, partners and milestones that have been a significant part of our history. Come enjoy gelato with us!